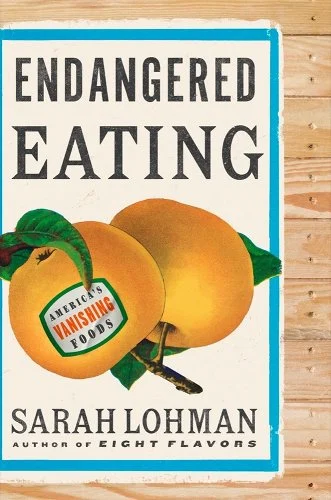 Endangered Eating: America's Vanishing Foods
ISBN 9781324004660
USA $28.95
CAN $38.95
Pre-Order: WW Norton, Amazon, or Bookshop.org
Press: Will Scarlet, wscarlett@wwnorton.com

American food traditions are in danger of being lost. How do we save them?

Apples, a common New England crop, have been called the United States' "most endangered food." The iconic Texas Longhorn Cattle is categorized at "critical" risk for extinction. Unique date palms, found nowhere else on the planet, grow in California's Coachella Valley —but the family farms that caretake them are shutting down.
Apples, cattle, dates—these are foods that carry significant cultural weight. But they're
disappearing.

In Endangered Eating, culinary historian Sarah Lohman draws inspiration from the Ark of Taste, a list compiled by Slow Food International that catalogues important regional foods. Lohman travels the country learning about the distinct ingredients at risk of being lost. Readers travel with Lohman to Hawaii, as she walks alongside farmers to learn the stories behind heirloom sugar cane. In the Navajo Nation, she assists in the traditional butchering of a Navajo Churro ram. Lohman heads to the Upper Midwest to harvest wild rice; to the Pacific Northwest, to spend a day fishing on a traditional reefnet gear; to the Gulf Coast, to devour gumbo made thick and green with file powder; and to the Lowcountry of South Carolina, to taste America's oldest peanut—long thought to be extinct. Lohman learns from those who love these rare ingredients: shepherds, fishers, and farmers; scientists, historians and activists. And she tries her own hand at raising these crops and preparing these dishes. Each chapter includes two recipes, so readers can be a part of saving these ingredients by purchasing and preparing them.

Animated by stories yet grounded in historical research, Endangered Eating gives readers
the tools to support community food organizations and producers that work to preserve local culinary traditions and rare, cherished foods—before it's too late.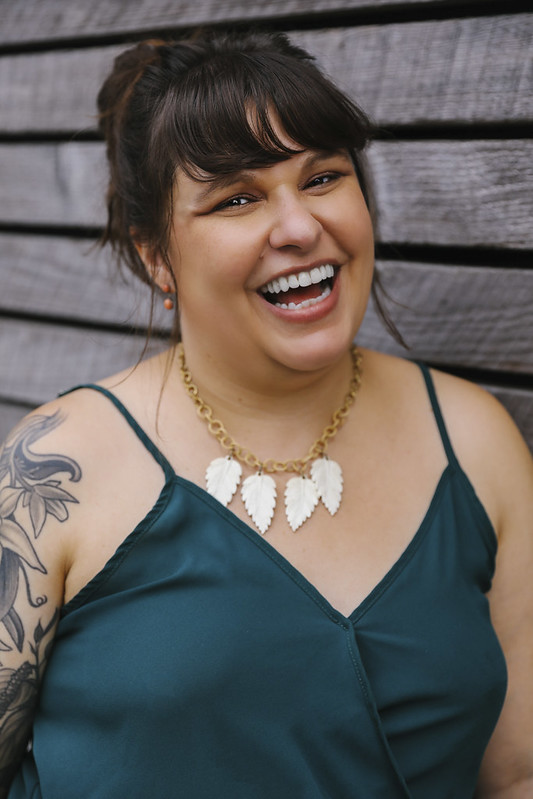 Sarah Lohman is the author of Eight Flavors: The Untold Story of American Cuisine. Her work has been featured in the New York Times, the Wall Street Journal, and the Washington Post. Formerly the Curator of Food Programming at the Lower East Side Tenement Museum, she currently works with institutions around the country to create public programs focused on food. She lives in Las Vegas.
Praise for Sarah Lohman and Endangered Eating
"[Lohman] writes with passion and insight."―USA Today

"[Lohman's] enthusiastic charm and what you sense is genuine Midwestern niceness shine
through. She's also impressively plucky . . . [and] is assiduous in tracking down early recipes and
describing cooking techniques."—New York Times
BOOK TOUR!
Politics and Prose, Washington D.C.
Oct 14, 3pm, 2023
Loganberry Books, Cleveland, OH
Nov 30, 7pm, 2023
Omnivore Books, San Francisco, CA
Jan 20, 3pm, 2024